Neoteric generates €250K in revenue and adds €500K to their sales pipeline in 3 months.
Neoteric software house was able to generate €250K in revenue, increase its sales pipeline value by €500K and shorten its sales cycle by half in just 3 months through account-based selling.
Results
3 months after
implementation
About Neoteric
Neoteric is a software house specialized in delivering AI applications for the fitness technology industry. Some of Neoteric's clients are Boeing, The World Bank or Crowdstrike
Rated 4.9 / 5.0 by 40 clients
Best AI and ML Company in 2021 according to "The Manifest"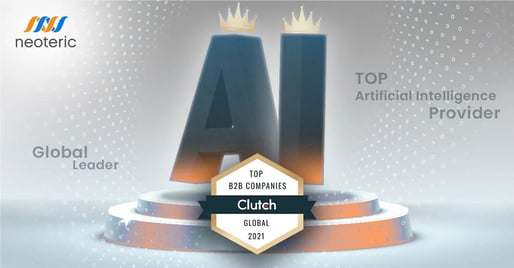 We focused on one industry, digital fitness.
It can be hard to find new customers, and even harder to convert them. Traditionally, outbound selling is expensive, slow, and ineffective. As part of our pilot project with Neoteric, we focused on digital fitness sector and used account-based selling to engage with the target audience more effectively.
Choosing the right targeted accounts
Choosing the right segment was crucial for the success of this campaign. We worked with the account-based selling platform, Apollo and ZoomInfo, to target companies that met certain criteria, such as having over 10 locations, being in the fitness industry, and having raised venture capital.
After targeting our ideal accounts, we created personalized content and outreach messages. We also utilized account-based advertising and webinars.
Strong partnership with business development
Neoteric's business team was participating to fitness-related events and conferences in tandem with our account-based selling activities to boost likelihood of engagement.
Read the case study in a simplified PDF format
A simplified process: know your customers, build relevant content.
Warsaw, Poland
Neoteric was able to add €250k LTV and an add €500K in the sales pipeline and drastically shorten the sales cycle in just three months by using account-based selling in their outreach. Here is a simplified version on how they achieved all this with our help.
Targeted Accounts
Neoteric came to us already knowing they wanted to focus on digital fitness. Fitness apps and gyms based in the US and EMEA have already been featured in a few of their case studies. The goal was to penetrate the market, discover the ins and outs of the industry, and bring value with dedicated teams and software consultancy.
Challenge
Finding the right moment to engage was the most challenging part. It would have been nearly impossible to break through the clutter without brand awareness, even with account-based selling. The key challenge was gaining industry knowledge and understanding the lingo.
Solution
Having a triathlete as their chief growth officer gave Neoteric a huge advantage in the digital fitness industry. Our account development representative was a bodybuilder and a personal trainer in the past. Due to these two combos, we knew the industry lingo.
Our researchers looked at the ideal customer in the fitness industry. We found out what customers want, and from Neoteric's previous successful projects in this area, we had a handful of insights we could use in a webinar.
As a next step, we invited our audience to a webinar on the topic (It was the most successful webinar in Neoteric's history). We created a sales-free zone engagement program that generated over 126 conversations with relevant buyers.
As a next step, we will map out the sales and marketing events of the year and align and expand our account-based selling strategies. This way, we can reach more accounts with context to the engagement.
Results
Meetings resulted in deals of €500K being put into the pipeline, of which two were signed, generating revenue of €250K.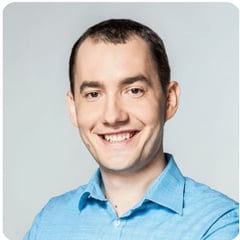 The results were outstanding.
You team helped us scale, sorted out all the mess with different data and activities, folded around magnificent work.
SOME OF OUR RECENT RESULTS
What results do we have?
Successfully implementing a CRM is like baking a cake. You need the right ingredients, a good recipe, and skill in the kitchen. Luckily, we love cooking.
Give leverage to your revenue with account-based programs.
Book a strategy call with our senior strategists to see how our account-based marketing framework helps you grow your pipeline, scale your team, upsell and cross-sell your services. We can help you:
Digitize your sales process and scale faster
Accelerate pipeline growth
Improve the sales velocity
Conduct consistent pre-sales
Improve marketing ROI drastically
Trusted by