HubSpot Portal Audit for FintechOS
Our team ran a HubSpot Portal audit, built landing pages, newsletter and supported the team at FintechOS with HubSpot management. Now FintechOS can use the HubSpot ecosystem to its full potential.
About FintechOS
Global provider of technology for the digital transformation of banks and insurance companies. In 24 months, FintechOS onboarded 40+ Financial Services clients across the world.
Europe's hottest FinTech startup in 2020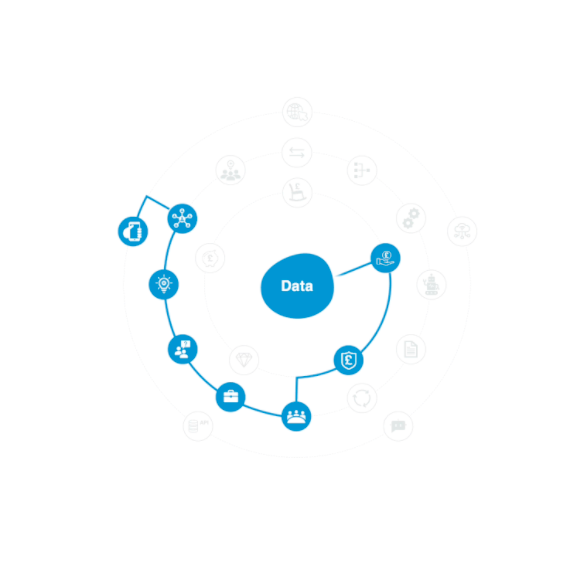 HubSpot Optimization
We looked at how FintechOS used HubSpot tools, identified the gaps, and set the benchmarks for the new way to use the CRM to drive engagement of best-fit accounts.
Our consultant deep dived into FintechOS HubSpot Portal to identify gaps in the marketing and sales funnel.
Based on the audit, we could identify setup gaps and suggest improvements for quick wins.
We provide ongoing consulting services to make sure HubSpot portal delivers maximum results.
Read the case study in a simplified PDF format
How FintechOS started applying HubSpot ecosystem to its full potential
FintechOS was using HubSpot for both marketing and sales. However, not all tools were set up correctly and some certifications were missing. To make sure the CRM brings desired results, FintechOS needed an in-depth HubSpot audit and clear recommendations.
Targeted Accounts
FintechOS operates in 20+ international markets with offices in London, Amsterdam, Vienna, Copenhagen, and Bucharest. Its key accounts are Retail banking, SME banking, and Insurance companies looking for highly personalized financial solutions to integrate their systems of record, systems of engagement, and systems of intelligence.
Challenge
To understand the impact of marketing and sales efforts on the engagement of target accounts, FintechOS needed to optimize its usage of HubSpot Sales and Marketing Hubs. MAN Digital had to see which tools were not in use, identify knowledge and setup gaps, and build a routine that would empower FintechOS's international team to make data-based predictions and use HubSpot to drive growth.
Solution
We started with analyzing HubSpot tools engagement (Marketing and Sales Hubs) in the last 90 days. Then, we moved on to traffic analytics for a 6-month period and made recommendations to FintechOS's content strategy. We then looked into conversion analytics with a breakdown into different kinds of pages. Finally, we dived into revenue analytics with a focus on target accounts. By looking at all of this data, we were able to identify quick wins and provide benchmarks for growth.
Results
Following the initial audit, the FintechOS team completed missing HubSpot certificates, which complemented their usage of tools with the necessary knowledge. Once the gaps in tool usage were addressed and a new routine was built, FintechOS had both the tools and the expertise to use the HubSpot ecosystem's many features to deepen the engagement with target accounts.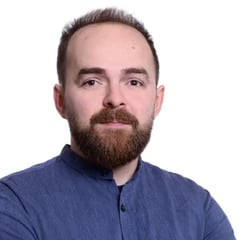 Fast turnaround time, high quality, and fast support
Their ability to provide a fast turnaround time, high quality, and fast support was outstanding.
SOME OF OUR RECENT RESULTS
What results do we have?
Successfully implementing a CRM is like baking a cake. You need the right ingredients, a good recipe, and skill in the kitchen. Luckily, we love cooking.
Give leverage to your revenue with account-based programs.
Book a strategy call with our senior strategists to see how our account-based marketing framework helps you grow your pipeline, scale your team, upsell and cross-sell your services. We can help you:
Digitize your sales process and scale faster
Accelerate pipeline growth
Improve the sales velocity
Conduct consistent pre-sales
Improve marketing ROI drastically
Trusted by