Amsterdam Standard

streamlines teams' operations
through
RevOps
Amsterdam Standard adopts Revenue Operations in HubSpot and builds an all-encompassing system that ties together marketing, sales, and customer success.
HubSpot
implemented for sales,
marketing, and customer success
Marketing
content strategy
for in-house team
Visibility
insights into
customer journey
About Amsterdam Standard
Amsterdam Standard helps Dutch tech companies scale their product development teams with top-notch talent that's challenging to find in the Netherlands.
T
heir delivery centers and 145+ specialists in Poland offer impeccable services for hassle-free scaling, enabling clients to focus more on their business.
Works with prominent clients, including MrWork, Scoupy, Channel Engine, Leading Courses, Platform 161, OnRecruit, Vandebron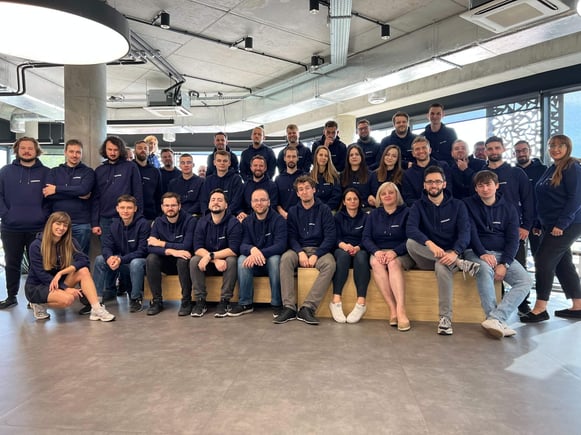 Revenue is a team sport,

not a departmental thing
RevOps views CRM as a platform for feedback and team collaboration. In our project with Amsterdam Standard, implementing HubSpot for all departments was a foundation for streamlining business operations.
Level up RevOps and marketing
expertise
We created a content marketing strategy and implemented Hubspot for sales, marketing, and customer success.
With streamlined teams' processes, Amsterdam Standard built a basis for running successful marketing and outbound campaigns.
From education to execution:
Comprehensive revamp
We executed new GTM initiatives, including a webinar that generated a substantial number of leads.
Next, we implemented a new measurement system in HubSpot to get insights into a customer journey.
Stakeholders alignment
Initial alignment with the CEO and Founder set the strategic direction.
As the project evolved, the Head of Growth, Marketing, and Delivery Managers took primary roles.
Read the case study in a simplified PDF format
Scaling operations with RevOps
Amsterdam, Netherlands
Amsterdam Standard implements HubSpot and leverages RevOps to scale GTM processes.
Here's a simplified version of how they achieved that with our help.
Challenge
Amsterdam Standard was building their marketing team and needed education, direction, and hands-on coaching from an experienced team.
They also required a comprehensive system that encapsulated the entire buying journey.
Scaling business operations efficiently while also developing a skilled in-house marketing team?

Let's dive into it.
Solution
First, we held educational workshops to establish a common understanding and expectations.
After that, we developed a content marketing strategy and implemented Hubspot for sales, marketing, and customer success.
In addition, we facilitated successful outbound GTMs, including their first webinar which generated an impressive number of leads.
Biweekly office hours were held to address any questions from the teams, and we operated on a Sprint basis using ClickUp.
Finally, we established a data governance system and trained the Amsterdam Standard team to use the new processes.
Results
This strategy laid the foundations and significantly boosted
the development of the marketing team at Amsterdam
Standard.
At the same time, streamlined processes across marketing, sales, and customer success teams formed the groundwork for successful Revenue Operations.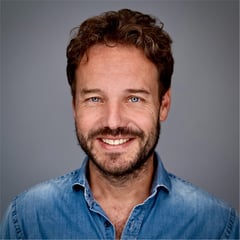 The team from MAN Digital played a pivotal role in developing a skilled in-house marketing team.
They helped us understand the potential of RevOps but also implemented a comprehensive system to leverage it.
Their educational workshops and hands-on coaching gave our
marketing team a solid foundation to scale our operations
SOME OF OUR RECENT RESULTS
What results do we have?
Successfully implementing a CRM is like baking a cake. You need the right ingredients, a good recipe, and skill in the kitchen. Luckily, we love cooking.
Give leverage to your revenue with account-based programs.
Book a strategy call with our senior strategists to see how our account-based marketing framework helps you grow your pipeline, scale your team, upsell and cross-sell your services. We can help you:
Digitize your sales process and scale faster
Accelerate pipeline growth
Improve the sales velocity
Conduct consistent pre-sales
Improve marketing ROI drastically
Trusted by